Wholesale Foods & Party Supplies
Shopping for your party or special event? We're your one-stop shop.
Open to the public for the first time, we offer high end restaurant products at wholesale pricing. Meats, Seafood, Beverages, Provisions, and so much more! Our product inventory is extensive, catering to all your entertaining needs.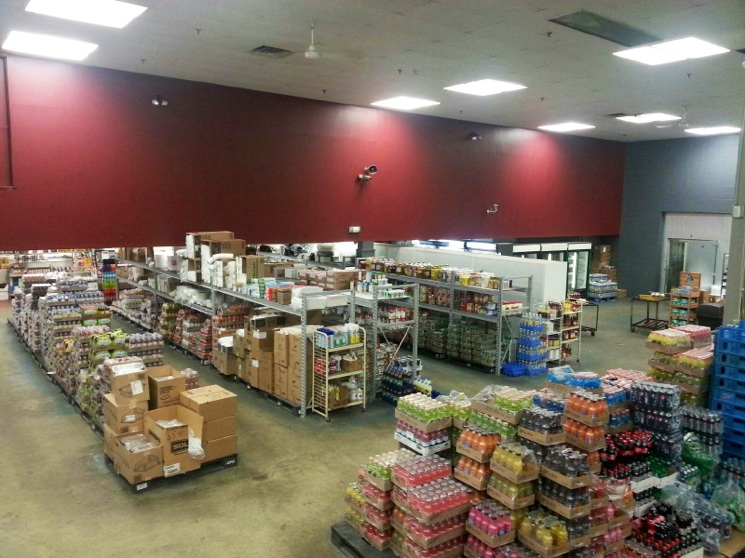 NO MEMBERSHIP FEES!
In addition to our full service Deli, prepared meals from our catering division are featured each week in both individual and family size. Any non-featured entree from our catering menu may be available in either size with 24 hours advance notice.
Cheese Pizza, Assorted Calzone, Marinated Meats, are only some of the selections that we offer to make dinner-time easy.
We have an extensive line of soda, energy drinks, specialty Nantucket Nectar's, Arizona and many other
soft beverage brands. Our wholesale pricing is extremely competitive.
Want to offer your guests a variety of drinks? You can mix and match flavors of the same brand to make a customized case.
In addition to our own in-house bakery, we also have an extensive selection of snacks, chips, granola bars, and candy.
At Joseph's we also offer both tailgating and concession stand service. Our clients enjoy the benefit of
calling in their order (24 hours notice please) and we'll have everything ready when you arrive!
Bakery
Fresh Daily. Yummm!

  All of Joseph's Catering Baked goods are made fresh daily on the premises. We bake hundreds of pastries daily including: jumbo muffins, danish, bear claws, jumbo cookies, brownies, lemon squares, and turnovers.  Fresh filled cannoli, Italian cookies & sheet cakes!
Individual selections are available daily by shopping our warehouse & deli counter (come by for lunch!).
Or maybe you need a selection of desserts for your special event – let us know, we'll customize a tray for you!
Make your event more special by personalizing our individually wrapped pastry with your group name, team name or guest of honor name! Great to pass out as favors (up to 2 lines of space available). So whether it reads, "Happy Birthday Michael!" or "Good luck team!" it will add to the finishing touch.